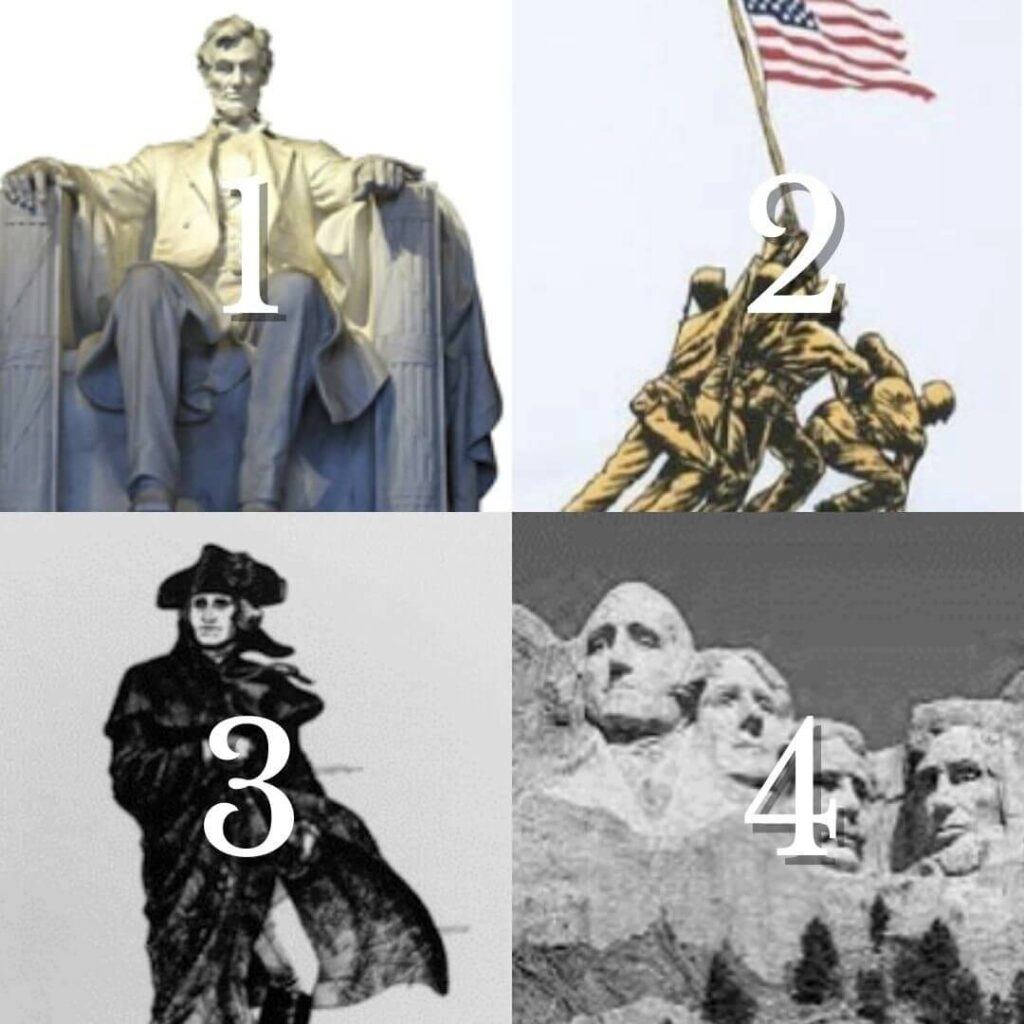 Did you eliminate the second picture because the other three involved presidents of the United States?  Or did you think that the first picture should be eliminated because it was the only one which pictured a person sitting down?  Picture number three could be eliminated from the group if you considered the fact that it is the only one that is not a national monument.  This analogy may help us see how, when in a conversation, we can be "right" in how we view the subject, while someone else's perspective can see a different, but no less accurate truth.
Our communication amongst friends can often parallel this analogy. When others don't see what we see, conversation can become tender; and even more so when what's being discussed moves ever so slightly from fact to opinion. Similarly, when relating with people, it is important to discern their intended message first. Listen, if you can, to their heart in conjunction with their words, and refuse the common presumption that you can form your answer before having heard.
It is unmistakable, in these times especially, that people have a lot to say. They might even feel compelled to argue their point more fervently in conversations that suddenly become more elevated. In those moments, remember that there are three causes of quarreling, or "fighting" that even the most skilled communicators can slip into and subsequently can take weeks, months, and even years to heal the relationship. Even people with sound minds can find themselves in sudden contention.
In every quarrel between people, the cause will include one or a combination of these three triggers:
Desiring something that they cannot have;
Envying what belongs to someone else, or;
A fight to be right. Thinking more highly of themselves than they ought.
In these areas, we can become 'blind' in broad daylight. These areas of lacking awareness are called "blind spots" and can simply be the result of our life experiences; perhaps a memorable moment at a younger age that established a marker for us to frame all future experiences. What if that marker was not true from the start? As we frame the future, we could be nearly perpetually "almost" right.
Some blind spots are the result of people simply choosing not to see. This is not a matter of life experience, this is a matter of the "will", which we know does not subject itself to knowledge alone but must be trained to change its behavior by some combination of reward and consequence.
At VisionWise Capital, when we work with our residents and our vendors, we work to consider how that person might be viewing what they see. The amazing truth about blind spots is that, by definition, we cannot see them. We are each blind in some area of our understanding.
Consider the following relationship tips to govern your conversations:
Learn to start with the presumption that the person's commentary is reasonable. Before seeking to prove it otherwise, consider that they have a point to make. This is not a stretch, it's just the "benefit of the doubt".

Then, recognize that every time you successfully process someone's different perspective, the benefit accrues to you as you grow in understanding and wisdom for your next conversation.
I encourage you to start by listening-long and allowing the heart of the message to be heard in-full prior to any rebuttal. You may earn the opportunity to explain your position and deepen the relationships with an entire family or friend-base, enlarging their awareness of the subject more successfully. With this practice, you will ultimately make a huge impact on the world that looks to you for thought leadership. Enjoy the view.