Our investment strategy is to take advantage of current market opportunities by acquiring multifamily properties, adding value through renovation and implementing expense controls. VWC rents the upgraded units and manages the property with attention to cost controls and improved customer service. When economic conditions are favorable, we market the property for sale.
"Through rigorous due diligence, we pinpoint opportunities in changing economic and evolving market cycles"
Our target properties are what we like to call "Old, Tired and Occupied." Finding these opportunistic and distressed properties is our foundational acquisition strategy.
We look for:
Quality multifamily properties with 5 to 50 units
Built between 1970 and 2000
Located in "Class B" California neighborhoods, primarily in Orange County, California
VWC pinpoints opportunities in changing economic environments and evolving market cycles. Our careful property identification and rigorous due diligence processes ensures only "suitable" assets are reviewed by the Investment Committee.
Value enhancement prospects include assets that are:
Under capitalized
Mismanaged/neglected
Below market rental rates
Dated renovations
Motivated seller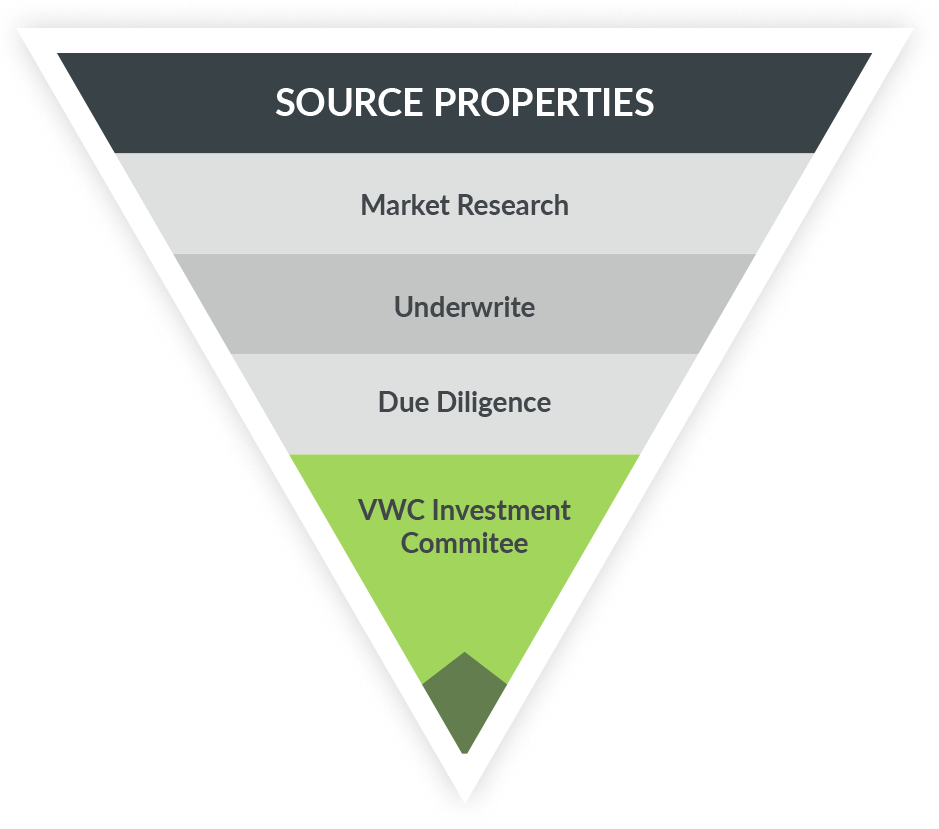 Very Few Properties Make the Cut
VisionWise Capital puts every potential acquisition through a multi-step due diligence process. Investors can be assured that VWC has uncovered the best value on the market.
Source Properties
In the first stage, VWC identifies all available properties – market and off-market deals – through broker relationships and property listing sites.
Market Research
The VWC team researches the market to understand rent growth in the neighborhood, demographic trends, job growth and proximity to centers of employment.
Underwrite
Next it's time to run the numbers. VWC calculates the projected renovation expenses and the property's potential performance on the market.
Due Diligence
The VWC team digs deep to evaluate and uncover key information regarding the value of the property to reduce and mitigate financial uncertainties.
VWC Investment Committee
The VWC team submits a fact-based package to the Committee for review and approval.
VisionWise Capital will not incur debt financing for any property in excess of a 50% Loan To Value ratio. By keeping debt at or below 50% of value, we believe our assets will be better positioned to resist a general economic recession.
We believe the majority of risk experienced in real estate investing is the result of the overuse of debt financing that can result in foreclosures on otherwise viable assets when the market cycle turns soft.
With our outlook on the economy bearish, we are focused on a relatively low-debt capital structure that we believe limits investor risk. In other words, assets that are not highly leveraged should be able to withstand a loss in value without being "lost to the bank".
History has consistently shown that California real estate (particularly Orange County) recovers (or improves) over time: our objective is to protect investors' capital.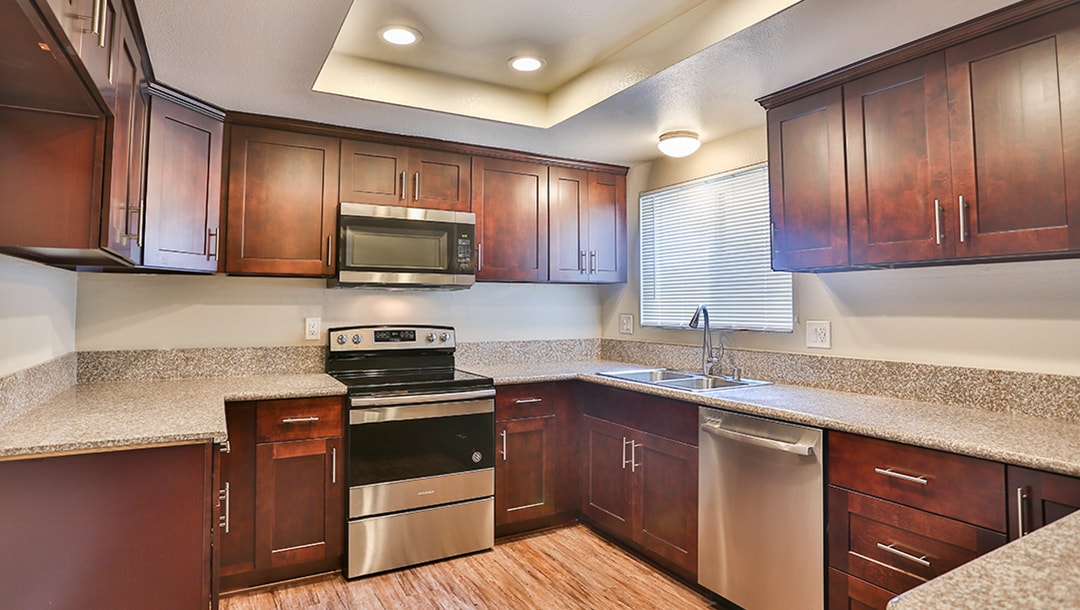 Renovate and Maximize Rents
Through quality renovations and professional third-party management, we seek to increase rents to reflect the prevailing market value, increase cash flow, and enhance appreciation of the property.
The experience of the VisionWise team allows us to implement time efficient, cost effective renovations to units as residents' leases expire. Fund investors receive scheduled distributions, creating a unique investment opportunity.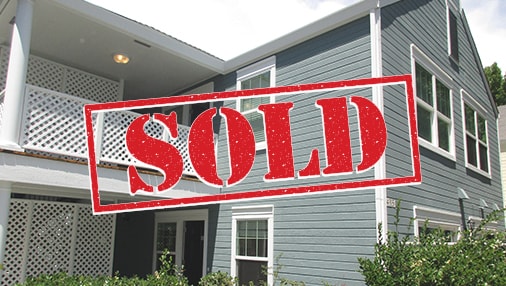 When market conditions are favorable, VWC lists and sells the property.
Investors may choose to cash out of their investment at that time, or reinvest in another VisionWise Multifamily Fund.